A Wonder(ous) Woman אשת חיל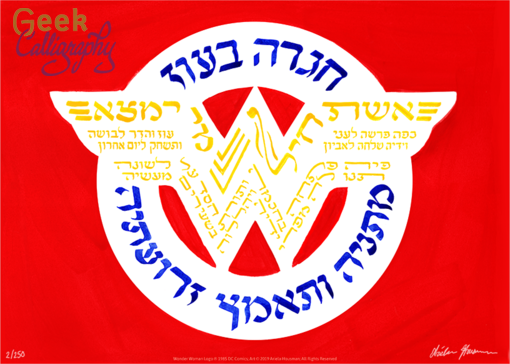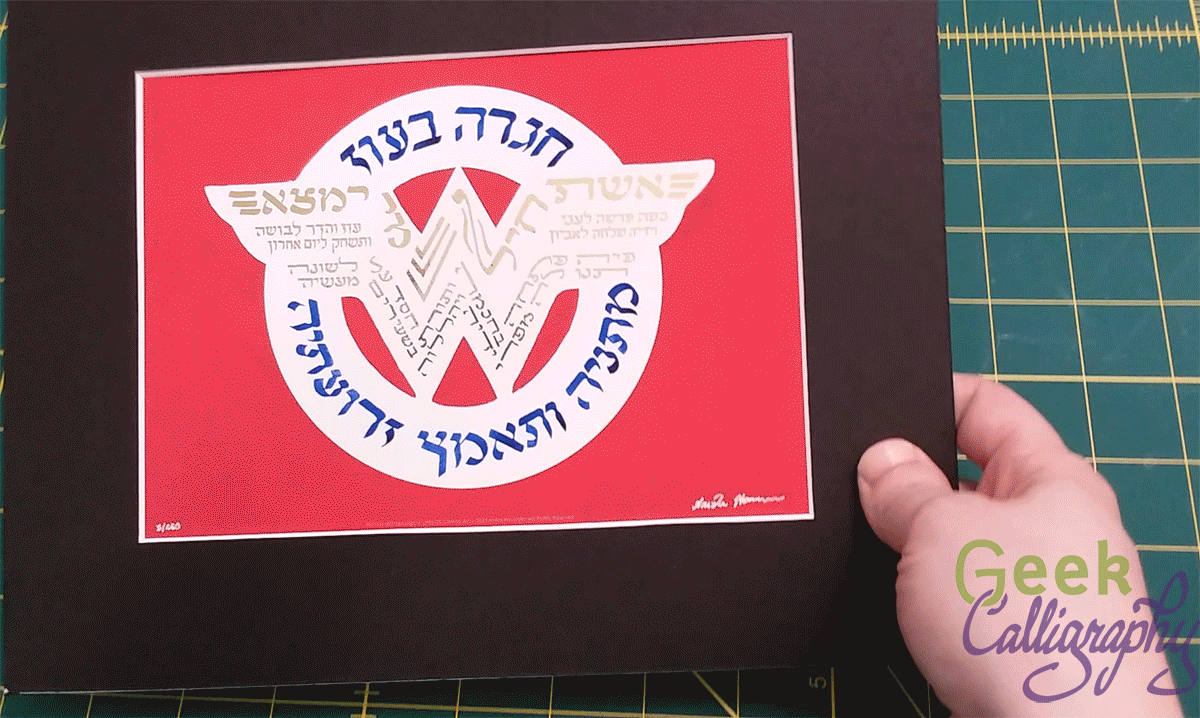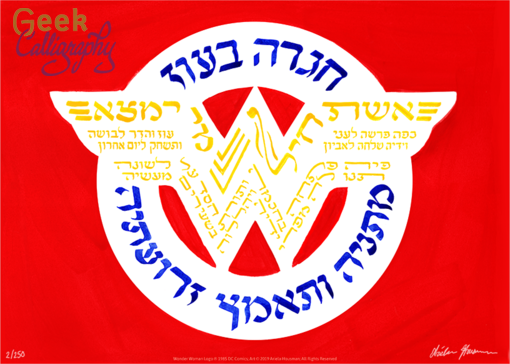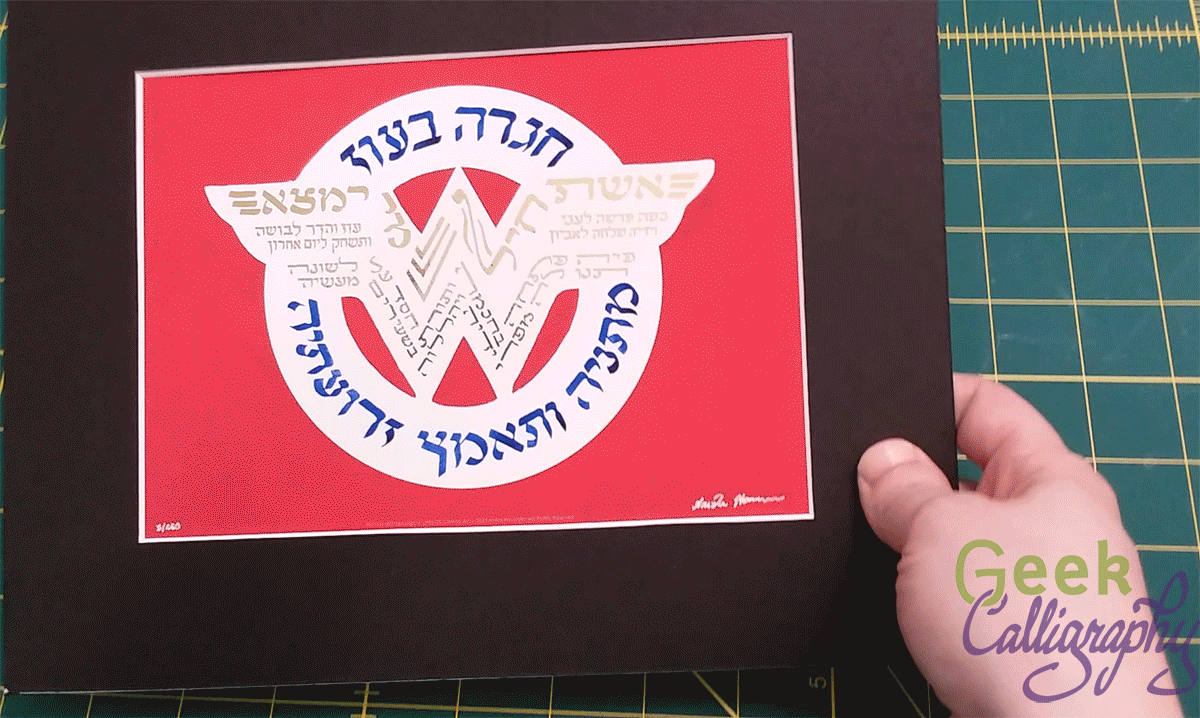 A Wonder(ous) Woman אשת חיל
A valorous woman, who can find her?
Actually, awesome women are all around us and are impressive in all sorts of different ways.
Featuring a selection of lines from Proverbs 31 celebrating the wondrous woman in each of us.
Print measures 8"x10".
Prints are limited edition out of a run of 250. Comes with a black mat. Dimensions refer to outer dimensions of matted print. Ships flat.
These are the verses from Proverbs 31 contained in the print:
י: אֵשֶׁת חַיִל מִי יִמְצָא
10: A woman of valour who can find?
יז: חָֽגְרָה בְעוֹז מָתְנֶיהָ וַתְּאַמֵּץ זְרוֹעֹתֶֽיהָ
17: She girdeth her loins with strength, and maketh strong her arms.
כ: כַּפָּהּ פָּֽרְשָׂה לֶֽעָנִי וְיָדֶיהָ שִׁלְּחָה לָאֶבְיֽוֹן
20: She stretcheth out her hand to the poor; yea, she reacheth forth her hands to the needy.
כה: עוֹז־וְהָדָר לְבוּשָׁהּ וַתִּשְׂחַק לְיוֹם אַחֲרֽוֹן
25: Strength and dignity are her clothing; and she laugheth at the time to come.
כו: פִּיהָ פָּֽתְחָה בְחָכְמָה וְתֽוֹרַת־חֶסֶד עַל־לְשׁוֹנָֽהּ
26: She openeth her mouth with wisdom; and the law of kindness is on her tongue
לא: תְּנוּ־לָהּ מִפְּרִי יָדֶיהָ וִֽיהַלְלוּהָ בַשְּׁעָרִים מַעֲשֶֽׂיהָ
31: Give her of the fruit of her hands; and let her works praise her in the gates.